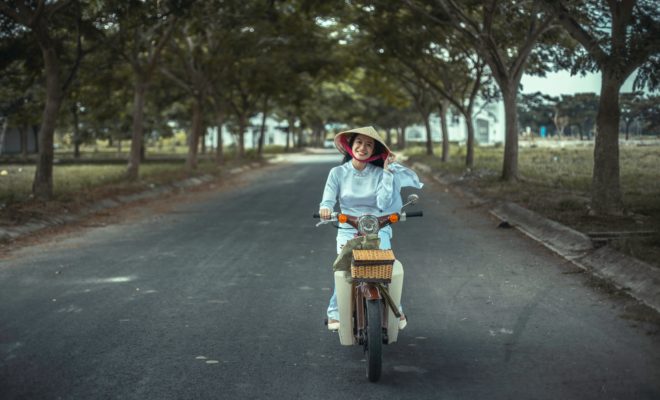 NHA Lifestyle Blog
Is the Nine to Five really the real world?
By
|
I definitely enjoyed the most part of my childhood and hold on to many happy memories in this respect but I absolutely despised having to attend school. Welcome to the real world I guess. It was just a difficult experience to grow up with acute anxieties and have no real way of understanding them. Although I must admit that even in recent years, I still found it difficult to cope in similar situations in which I ended up doing something because I felt it was the only way. I'm referring to working nine to five and the daily commute. Feeling trapped for eight hours a day with zero inspiration and then all the politics that come with working in a conventional office. It wasn't for me and so I left it behind.
You may say this is the real world too of course and I can't really disagree, as it felt pretty damn real back then to me too.
Living in Chiang Mai
My time is coming to a close here in Chiang Mai with the visa expiring two weeks from now. However, I am grateful for the experience and certainly more so than time spent elsewhere in recent years.
Waking up at 6am, it's always exciting to get started where I finished up working the night before and a small café around the corner serves the nicest croissants with jam and coffee for a couple of bucks. Aside from an evening run, my schedule is pretty random although I do visit the same restaurants quite a bit and the gardens of a particular temple where I find it easy to think. Warm during the day and cool overnight, even the weather is pleasant in Chiang Mai while my room and small balcony are both something I will be sad to leave behind.
Lifestyle design
Thing is, the locals are friendly and there is very distinct laid back vibe about this city but I have also started to think that this feeling of content in Chiang Mai is maybe just as much to do with a transition in my lifestyle rather than my whereabouts. After all, there are temples everywhere in Southeast Asia, quiet café's on every corner, nice weather in at least half of the entire hemisphere and perfect croissants in even the shittiest of shit little towns in France.  I guess only time will tell as I get ready to move onward in search of another temporary home but as I sit here and ponder the cost of my new lifestyle it seems ironic that living in such a free and easy way can cost just $100 per week.
As I said, I am grateful for having this time to experience Chiang Mai but mostly because it allowed me to create a relatively stress free environment in which to organize both myself and my travel content business.
Is nine to five really the "Real World"?
With that said, I don't think it's any coincidence at all that I am finding Chiang Mai so nice and this lifestyle so rewarding. Yes, starting out as a solo travel blogger in Krakow last November was extremely worrying, lonely and challenging all at the same time but nothing worth doing is ever easy and certainly not starting your own business as I would find out. I have to say, it's an amazing feeling  – to wake up now and want to go to work, to create a business with absolutely no previous experience and to ditch the same conventional office for airplanes, trains, café's, hotels and anywhere else I can plug in my laptop.
You know, my transition from one lifestyle to another has made me think that yes, there was a time when the real world was the same for most people and unavoidable in most cases. When an office job was one of few options and success was near impossible without experience or education. When talent was the only way and hard work was a necessity for survival. And when we had to do things that we just didn't feel like doing because that was the real world and there was no real alternative.
But you see, we shouldn't live in the past or deprive ourselves of the future and with the arrival of the online world, anything really is possibly, most especially doing something that you enjoy as opposed to feeling trapped in a world which is void of meaning.
Of course, you may say I'm not living in the real world over here but tell you what, it feels pretty damn real to me.